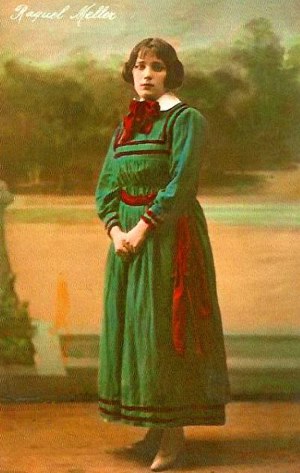 A very innocent looking Raquel in 1912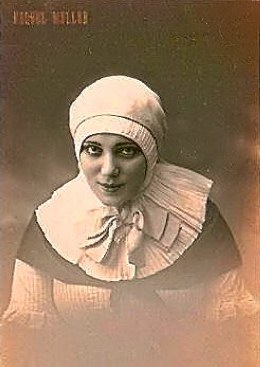 As La lechera del cuento (The milkmaid)
a very funny tune with a message!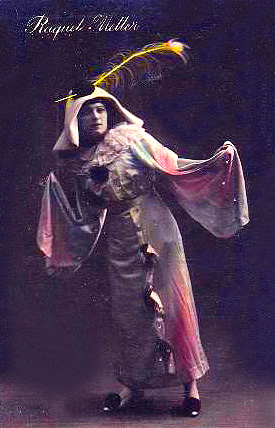 Raquel wearing a very peculiar costume.
The feather is just too much!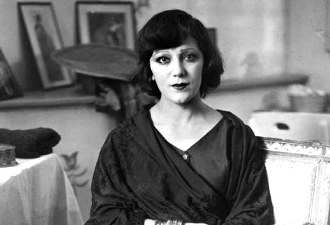 Raquel defined 1920s glamour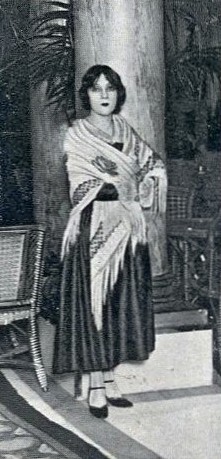 At a hotel in Paris 1920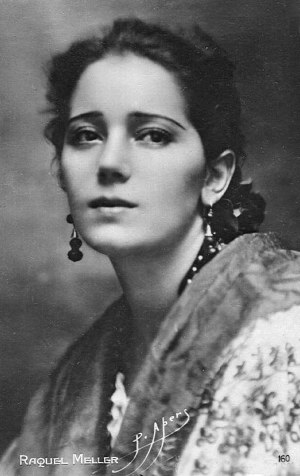 A classic portrait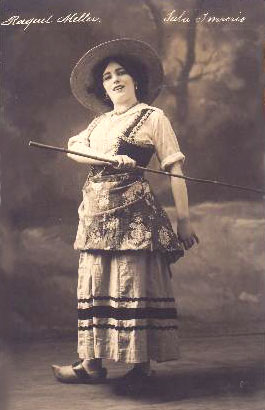 Raquel as Lulú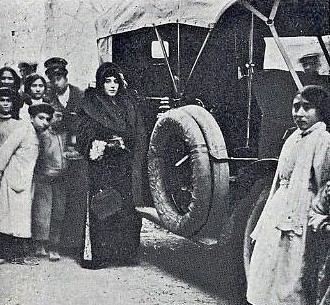 Arriving at Villafranca de Panadés in 1912 to perform at a benefit for Spanish soldiers fighting in Melilla.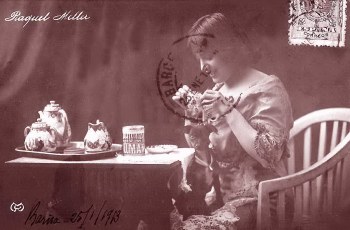 In this 1913 postcard Raquel does some serious knitting, one of her favorite activities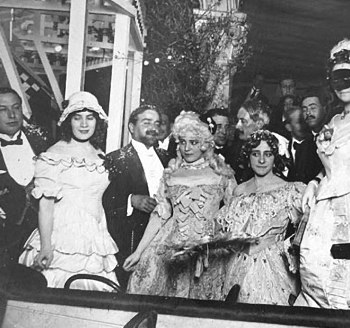 Among other partygoers, dancer Aurea Sarrá (to the left in white with hat) , painter Carlos Vázquez and Raquel at a costume ball in 1917.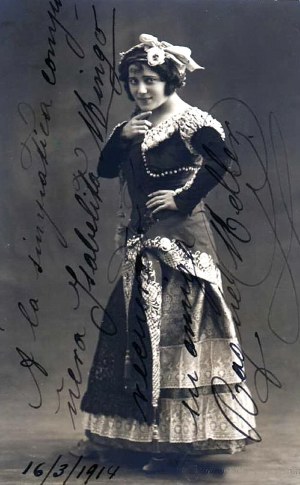 An autographed post card dated 1914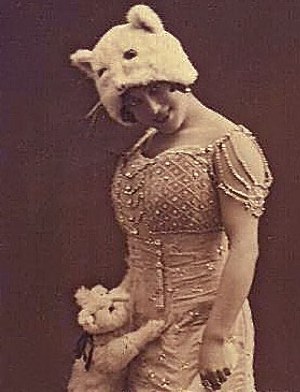 As La gatita blanca (the white pussy cat),
a very popular song of la belle epoque.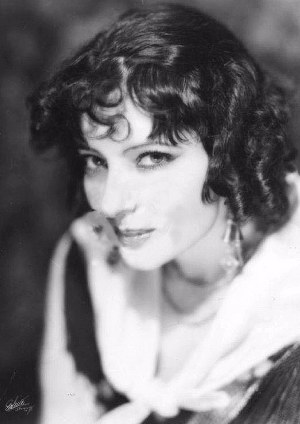 Tina Meller, Raquel´s beautiful and talented younger sister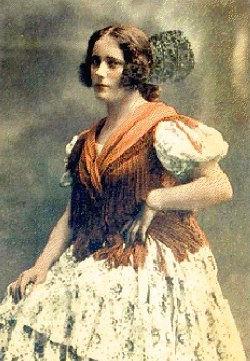 Raquel in her Andalusian costume for
"Mala Entraña"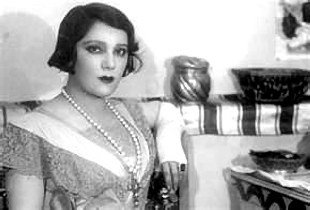 Elegant and relaxed in her residence of Ciudad Lineal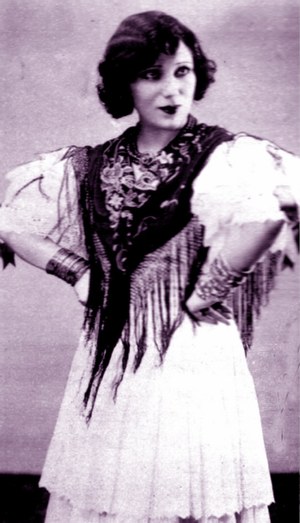 Raquel in a very personal gesture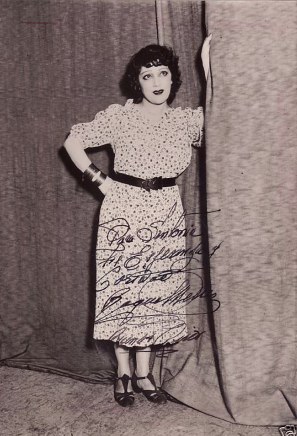 Posing for a candid shot back stage in the 1930s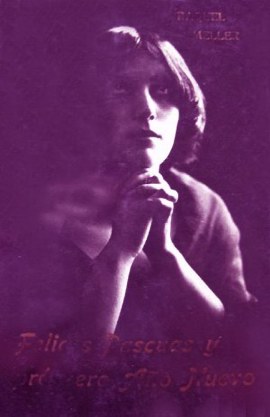 An old Christmas card.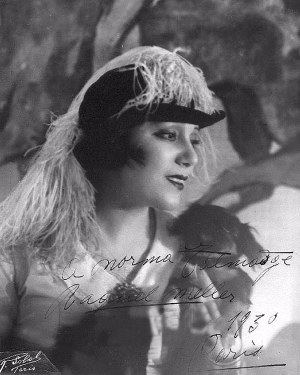 Raquel autographed this pic to Norma Talmadge, a big fan in Hollywood!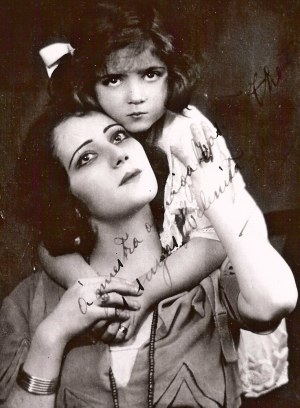 With daughter Elena.
Publicity pic for her famous cuplé "Mariana"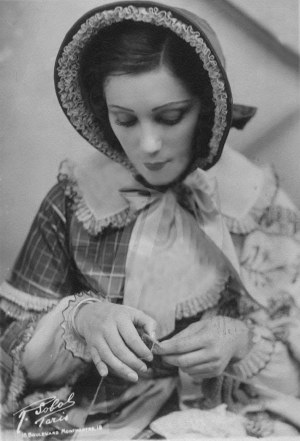 Knitting during a break of "Imperial Violets"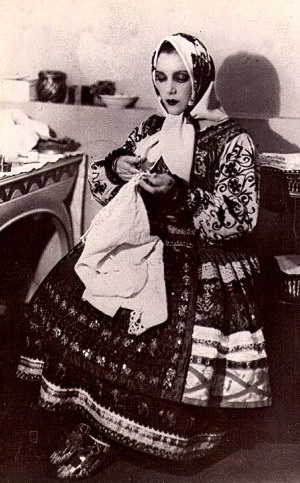 Sewing in her dressing room before going on stage.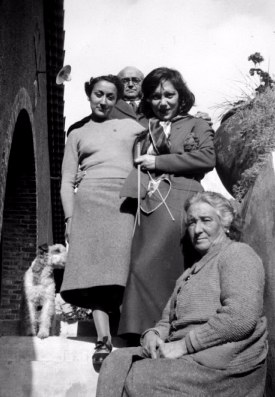 Painter Carlos Vázquez and daughter Matilde visit Raquel and her mom in Villefrance. Notice Raquel holding knitting gear...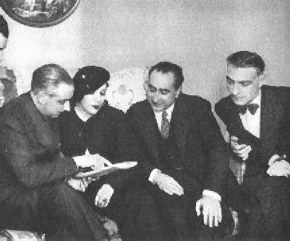 Poet José María Pemán, Raquel, theater manager Manuel Herrera Oria and composer Maestro Moreno Torroba.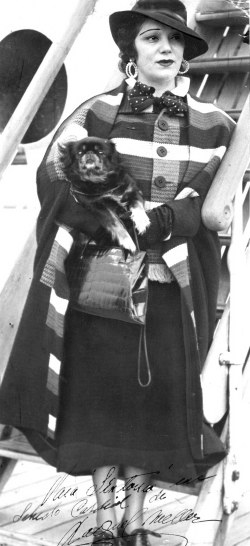 Arriving in Buenos Aires 1937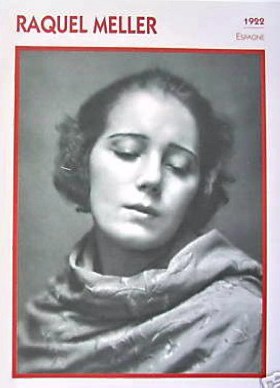 Promotional card dated 1922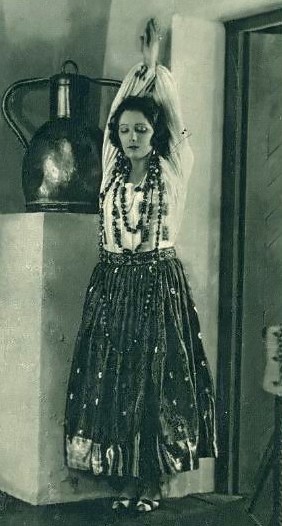 Concentrating to play Carmen?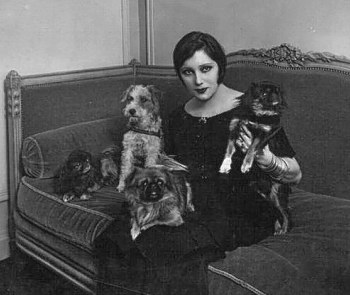 Raquel said: "There is always some homeless dog that will prevent me from being happy."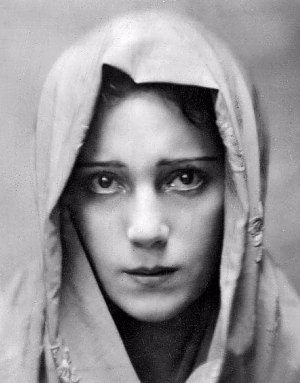 "The mask of tragedy" as described by
Cecil B. DeMille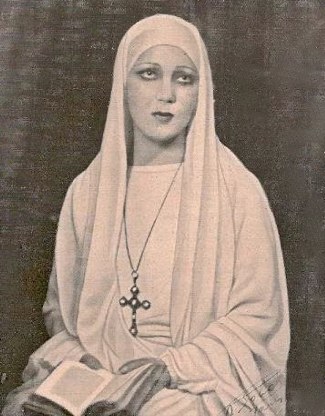 La Monjita, one of her greatest hits on record.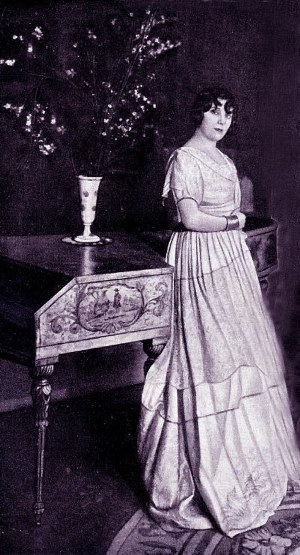 Posing next to the Mozart piano at her Versailles palace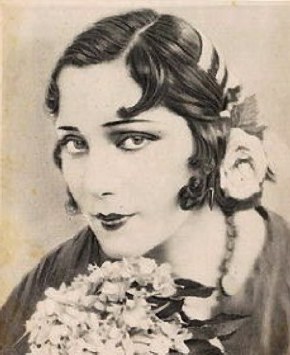 Another publicity shot from "Imperial Violets"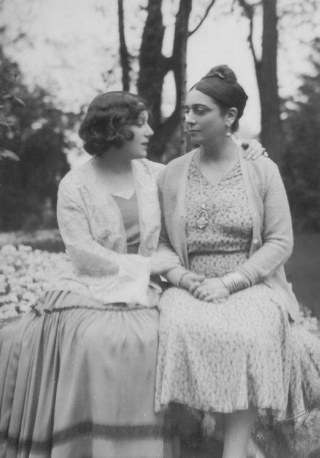 With prestigious writer Pilar Millan Astray.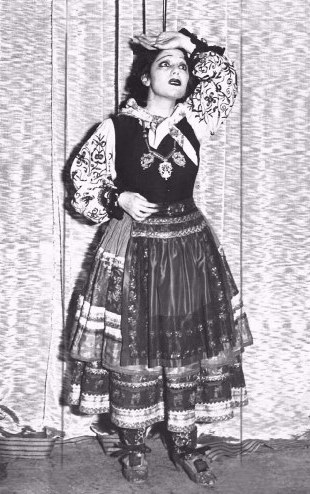 In action....live on stage!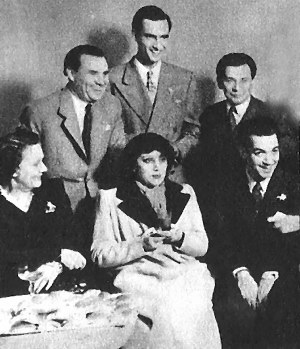 Sorrounding Raquel, Mrs. Kaps, producers Arthur Kaps & Franz Johan, Bullfighter Carlos Arruza and comedian Mario Moreno "Cantinflas"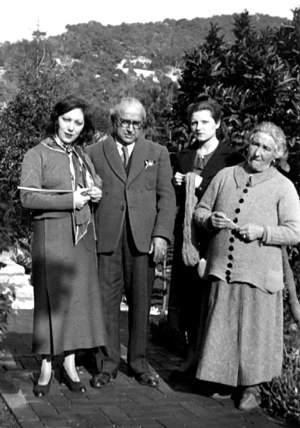 Another shot of visiting Carlos Vázquez with Raquel, her elusive daughter Elena and her mother Isabel. (Villefrance 1937)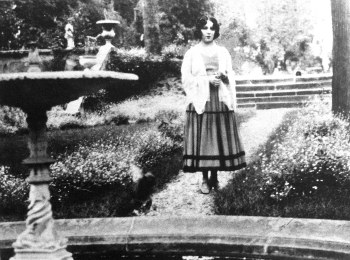 Enjoying a walk in the gardens of her Versailles palace in París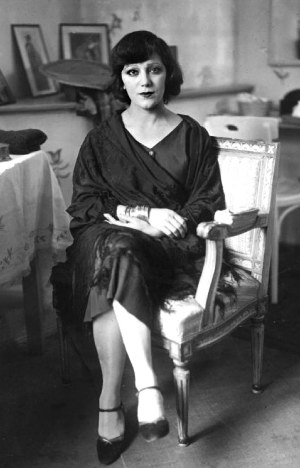 It is obvious that the camera loved Raquel!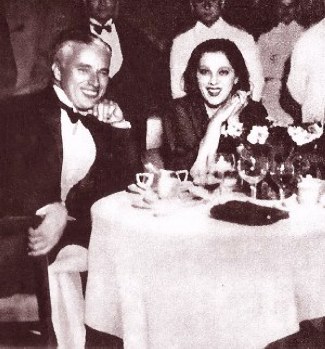 Years after their first meeting in Hollywood, Chaplin and Meller are still best buddies...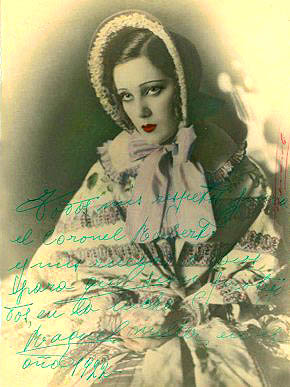 Another signed souvenir from the film"Imperial Violets"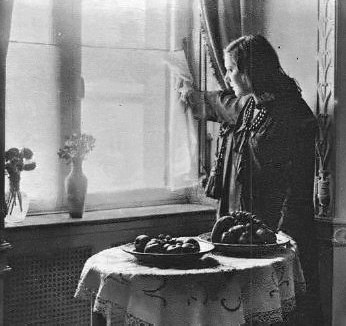 Watching the street traffic from her home in Barcelona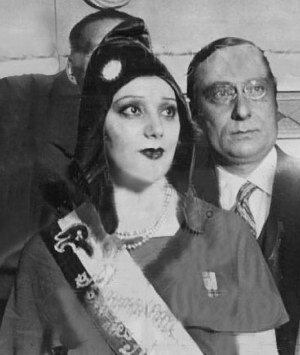 Proclaimed "Marianne of the Mariannes"
on France's National Day July 14, 1930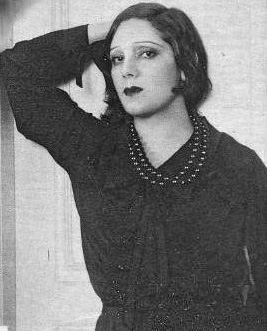 Still seductive in 1931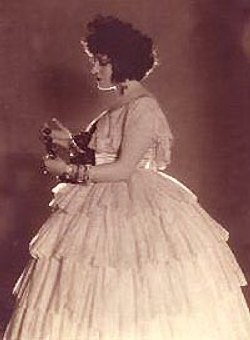 The artist that "talks with her hands".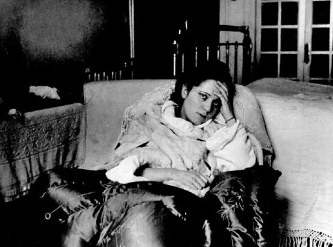 Threatened by a lawsuit from a theater manager, Raquel proves to the media she is too sick to perform.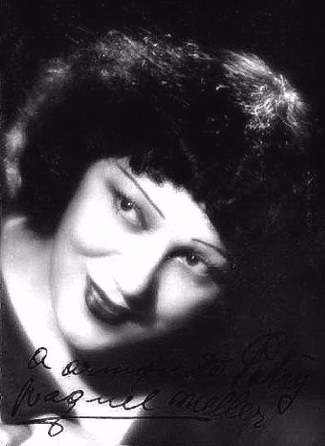 Raquel 1937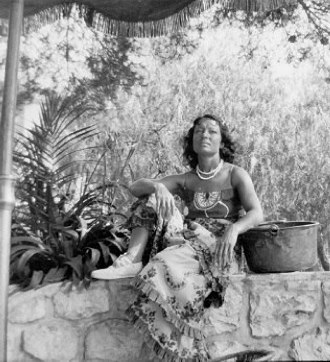 Tina Meller relaxes in her sister´s villa by the sea, Villefrance, 1937.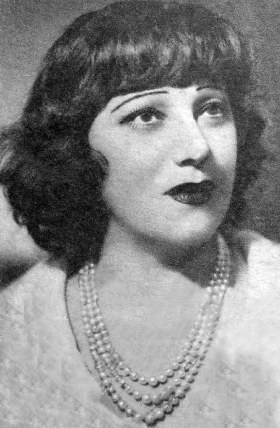 Time changes things...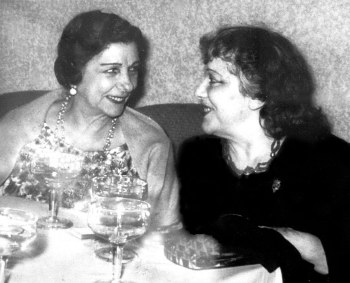 Pastora Imperio and Raquel smiling face to face.
Two uncontested musical legends!